About Michelle C. Morris APRN
Michelle began her career as an Associate Degree nurse in Baltimore, MD relocating to Florida in 1988. She spent the next 14 years at the bedside at Morton Plant Hospital, working the CCU, ICU, and ER. 
In 1999, Michelle obtained her BSN in nursing from the University of Tampa, then her MSN  in Nursing Leadership/Education from the University of Phoenix in 2005.
Michelle then returned to the University of Tampa and received her second master's degree as a Nurse Practitioner in 2011. The next several years were spent working in Primary Care where her focus was on the physical and mental health of her patients.
Michelle has a strong belief in the mind, body, spirit connection and is passionate about offering patients alternative treatment modalities to improve health and quality of life.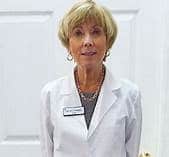 Education
University of Tampa, Adult Nurse Practitioner Program
University of Phoenix, Master of Science Degree Nursing
University of Tampa, Tampa, Florida
Essex Community College, Baltimore, Maryland
Baltimore City School of Practical Nursing
"*" indicates required fields