Treating Postherpetic Neuralgia with Ketamine
What is Postherpetic Neuralgia?
Postherpetic Neuralgia is the most common shingles-related complication or problem. The condition impacts nerve fibers and the skin, causing a burning pain that lasts long after the shingles rash and blisters have subsided.
Shingles is caused by the chickenpox (herpes zoster) virus. Postherpetic neuralgia is more common in those over 60, and it intensifies with age. While there is no cure, multiple therapies, including Florida ketamine infusions, can help to reduce and relieve symptoms. Postherpetic neuralgia usually improves with time for the majority of persons.
Symptoms of Postherpetic Neuralgia
The signs and symptoms of postherpetic neuralgia are usually restricted to the area of your skin where the shingles outbreak first occurs, which is ordinarily a band around your abdomen on one side of your body.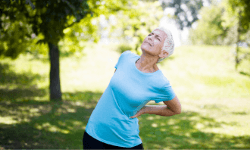 After the shingles outbreak has healed, pain that lasts three months or more. Burning, sharp, jabbing pain has been described as well as deep and aching ache.


.

Light touch sensitivity. People suffering from the illness are frequently unable to tolerate even the touch of garments on their affected skin (allodynia).


.

Itching and numbness are both present. Postherpetic neuralgia can cause itchiness or numbness in some people.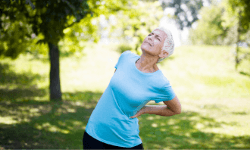 Causes of Postherpetic Neuralgia
The virus that causes chickenpox stays in your body for the rest of your life. The virus can reactivate and cause shingles as you become older or if your immune system is compromised, such as by drugs or chemotherapy.
If your nerve fibers are injured during a shingles epidemic, you may get postherpetic neuralgia. Damaged fibers are unable to transmit messages from your skin to your brain in the same way that they normally do. Instead, the messages get muddled and amplified, resulting in chronic, often severe pain that lasts months — if not years.
What is Ketamine?
Ketamine, an FDA approved drug for general anesthesia, has been shown in off-label trials to provide significant antidepressant benefits to patients utilizing Ketamine IV Therapy. This therapy uses doses lower than those used in anesthesia infused over 50 minutes to provide the potential for lasting improvement of depressive symptoms. 
Ketamine Infusion Therapy to Treat Postherpetic Neuralgia
How does it work?
Historically, common treatments of Postherpetic Neuralgia include surgery, physical therapy, nerve blocks, and prescription drugs, such as antidepressants, anti-seizure medications, narcotic pain medications, and topical ointments. However, a large number of people with PHN may not benefit from these treatments, or they may be unable to take specific medications due to other medical issues. If you or a loved one are suffering from PHN and not finding adequate relief, Florida ketamine therapy may be helpful for you!
Our Florida Ketamine Doctors offer alternatives to people who want to heal their pain through natural postherpetic neuralgia treatment approaches. Ketamine is commonly used to treat therapy-resistant chronic pain problems, particularly those with neuropathic components, such as complex regional pain syndrome type 1 (CRPS-1) and neuropathic pain and postherpetic neuralgia caused by peripheral nerve injury.
Ketamine attaches to and inhibits N-methyl-D-aspartate (NMDA) receptors during neuropathic pain infusions, preventing their capacity to interact with other brain regions and allowing the brain to rebuild key connections previously destroyed by shingles and PHN. Ketamine infusions can be coupled with other drugs to produce a well-balanced treatment plan that takes into account each patient's specific brain and body chemistry.
Risk of Postherpetic Neuralgia: Factors to Consider
When you have shingles, you may be more likely to develop postherpetic neuralgia as a result of the following factors:
Age. You're over 50 years old.
Severity of shingles. You had a bad rash and were in a lot of agony.
Other ailment. You have a long-term illness, such as diabetes.
Location of shingles. Your face or torso were covered in shingles.
Your antiviral therapy for shingles was postponed for more than 72 hours after the rash started.
LOOK FOR A KETAMINE THERAPY CLINIC IN MY AREA
Take our qualification survey and arrange an appointment now if you or a loved one has been diagnosed with Postherpetic Neuralgia and are interested in learning more about how ketamine can help.
Side-Effects of Ketamine
According to the Alcohol and Drug Foundation, the following have been reported as side-effects associated with ketamine therapy. You should contact your doctor if you experience any of the following:
Decreased sensitivity to pain

Nausea

Anxiety or panic
Increased heart rate

Increased blood pressure

Confusion
Feelings of joy

Feeling "

detached

" from your body

Hallucinations

Decreased sensitivity to pain

Nausea

Anxiety or panic

Increased heart rate

Increased blood pressure

Confusion